Clean Slate -
"Put Your Past Behind You!"
Clean up your record! Clean Slate is here to help you or your loved one take one more giant step forward, but this time without the shadows of the past. We can assist you in the expungement of your record. We service California Cases Only at this time.
It is time to be proud of what you are doing, instead of being embarrassed over what has already been done.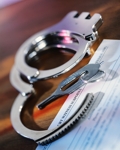 Are You...
Afraid to fill out a job application because you know you will be asked about your past?
Reluctant to get an education because you feel your past may prevent you from getting the job you want?
Tired of feeling no matter how hard you try, your past will never go away?
You, are the reason CLEAN SLATE was created. You are not alone. In many cases we can help!
Call CLEAN SLATE today....and increase your options for a new life tomorrow!
Some cases incur no fees - Orange County Specialists
TELEPHONE: (909) 971-7003
info@cleanupmyrecord.com
Serving All of California