Clean Slate -
Cleaning up the Myths
This section contains statements that we have heard over the years. It is our desire to dispel any incorrect information that might be out there.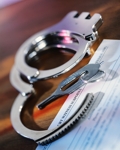 SOMEBODY TOLD YOU WRONG...
MYTH: "My case is over 7 years old, that means it's gone so I don't have to tell employers about it"
TRUTH: This is one of the most common bits of bad information out there. A criminal matter (misdemeanor or felony) NEVER GO AWAY. The only remedy available to having non government employers find out about a conviction is to have the matter dismissed or expunged.
MYTH: "I waited my 7 years, now can I apply to get it expunged or dismissed?"
TRUTH: If you successfully completed probation, petitions can be filed THE VERY NEXT DAY AFTER YOUR PROBATION HAS BEEN COMPLETED. YOU DO NOT HAVE TO WAIT 7 YEARS.
Call CLEAN SLATE today....and increase your options for a new life tomorrow!
Some cases incur no fees
TELEPHONE: (909) 971-7003
info@cleanupmyrecord.com
Serving All of California
Orange County Specialists